This website may contain affiliate links and advertising so that we can provide recipes to you. Read my privacy policy.
Ditch the boxed mac and cheese and make these amazingly creamy and cheesy chicken broccoli shells. This meal is sure to be a huge hit with the family!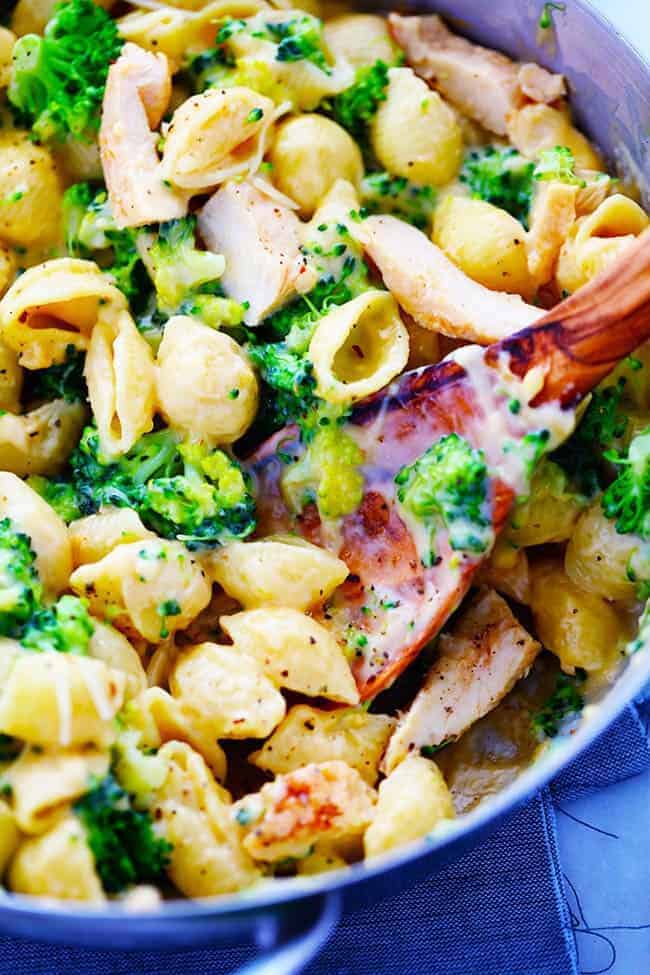 We had quite the fun Super Bowl party on Sunday. I really look forward to it every year but for only one reason… the food! We had great friends over and amazing time. Have you heard of Buffalo Wild Wing's Blazing Buffalo Challenge? My hubby had a bet with our friend that he couldn't complete the challenge. 12 of their hottest wings in 6 minutes! Keep in mind that the wings come with a warning label on them that says it can burn skin and eyes!
Me and spicy do not do well. I can barely handle mild salsa. I am sure that that challenge would probably kill me. It was the highlight of our day watching our friend complete the challenge within seconds of 6 minutes! So my hubby lost the bet and had to do 250 burpees today! Good times.
Let's talk about this amazing meal. My kiddos are pasta shell fanatics. But let's be honest. Homemade is always better than a box! So I made this delicious and cheesy meal in one and it was a huge hit!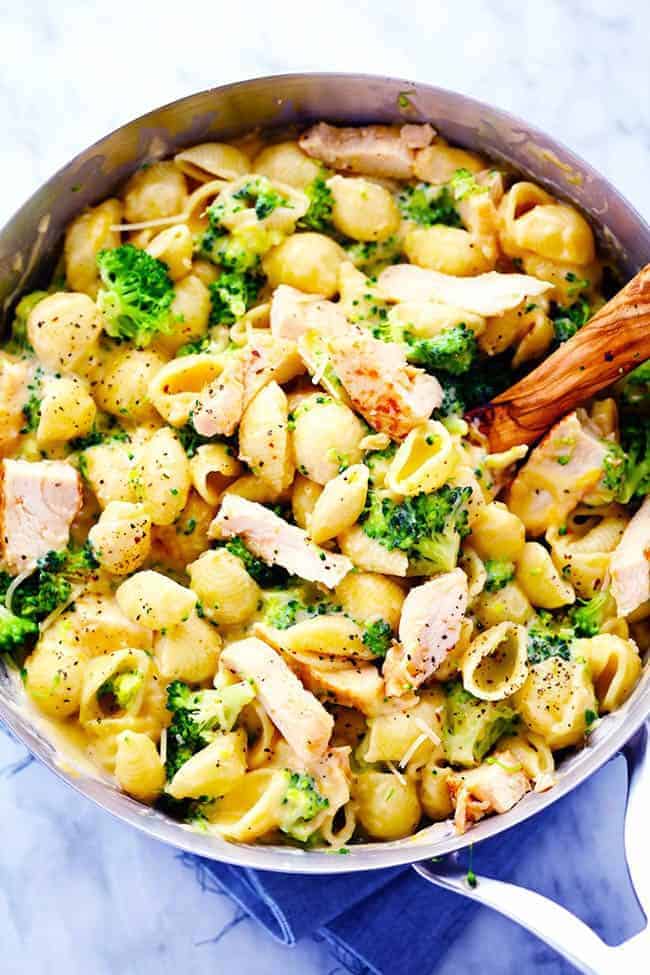 I knew that my family would love this meal but I couldn't believe how much I loved it too! The cheesy and creamy sauce is delicious and coats the shells perfectly. The added broccoli and chicken make this a meal in one and it became an instant favorite with the family.
Try this out for dinner this week! You won't regret it. Ditch the boxed mac and cheese and wow your family with this delicious meal!