This website may contain affiliate links and advertising so that we can provide recipes to you. Read my privacy policy.
Fried catfish is a delicious quick to prepare main seafood dish. The seasoned cornmeal coating creates a golden crispy crust. Serve with your favorite Southern-inspired side dishes. 
Dinner from the ocean is a real treat! Try more seafood meals like this  The Best Lobster Tail Recipe, Garlic Butter Herb Scallops, or Cajun Garlic Butter Shrimp.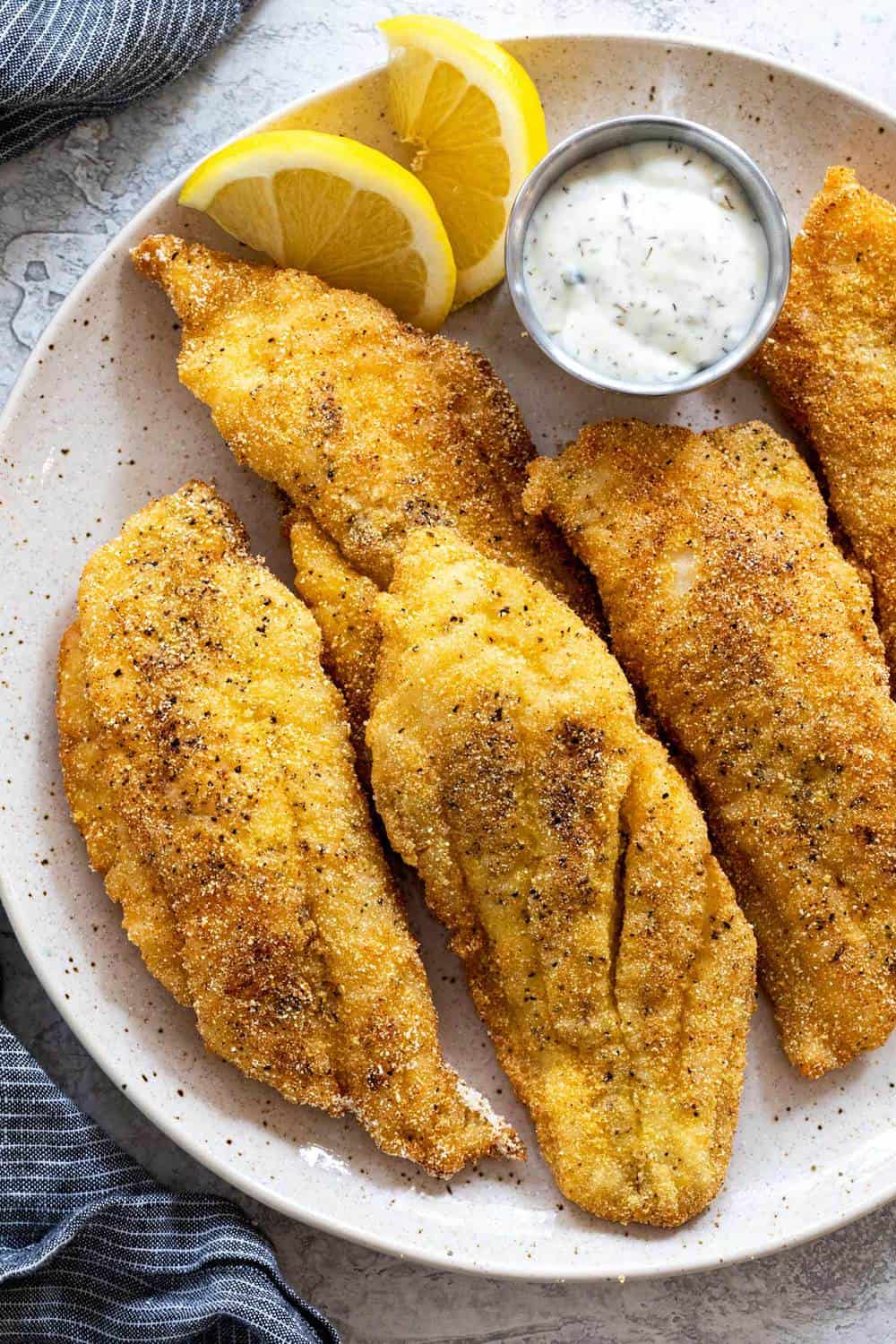 Pan Fried Catfish
If you're looking for a quick and delicious fish dinner, fried catfish is a satisfying dish. The flakey white fish is perfect for pan-frying. The fillet is lightly coated with a cornmeal coating and fried until crispy. Plus, it only takes minutes to prepare and cook.
Serve with savory side dishes for a complete meal. When my family is craving southern comfort food, if I'm not making buttermilk fried chicken, this fish recipe is always a hit!
How to Fry Catfish
Season the catfish fillets with salt and pepper.

Combine cornmeal, flour, garlic powder, salt, pepper, and cayenne.

Dredge the fish in the cornmeal coating. 

Heat vegetable in a cast iron skillet until it reaches 350ºF. 

Fry the fish in batches until golden brown on each side. 
Preparing the Fish
Catfish comes in large fillets, about 6 to 8 ounces per piece. I like to cut them in half so that each piece cooks more evenly and faster. Once the fish is cut in half, I season with salt and pepper. The fish doesn't need to be dried before. You want a little bit of moisture for the coating to stick to.
Making a Crunchy Coating
A light coating is added to the exterior of the fillets. I use a combination of yellow cornmeal and a small amount of flour to help it stick. The ground dried cornmeal adds the perfect amount of crunch to the fish without being overpowering. Salt, pepper, garlic powder, and a little bit of spicy cayenne powder and a nice savory flavor. Make sure to completely dredge the surface for complete pieces.
How Long to Fry Catfish
Use a large skillet like cast iron or nonstick to fry the fish. Use a high smoke point oil like vegetable oil because you will be frying between 350 to 360ºF. You want to add just enough oil to come up to at least halfway up the fish's sides, about 1-inch high. The moderate temperature will ensure that the fish cooks through, and the crust gets golden and crisp. It only takes about 3 to 4 minutes per side.
What to Serve with the Catfish
I like to serve lemon wedges, tartar sauce, and hot sauce with the fried fish. Collard greens, candied yams, cornbread, or mashed potatoes are excellent side dishes to add to make it a complete meal.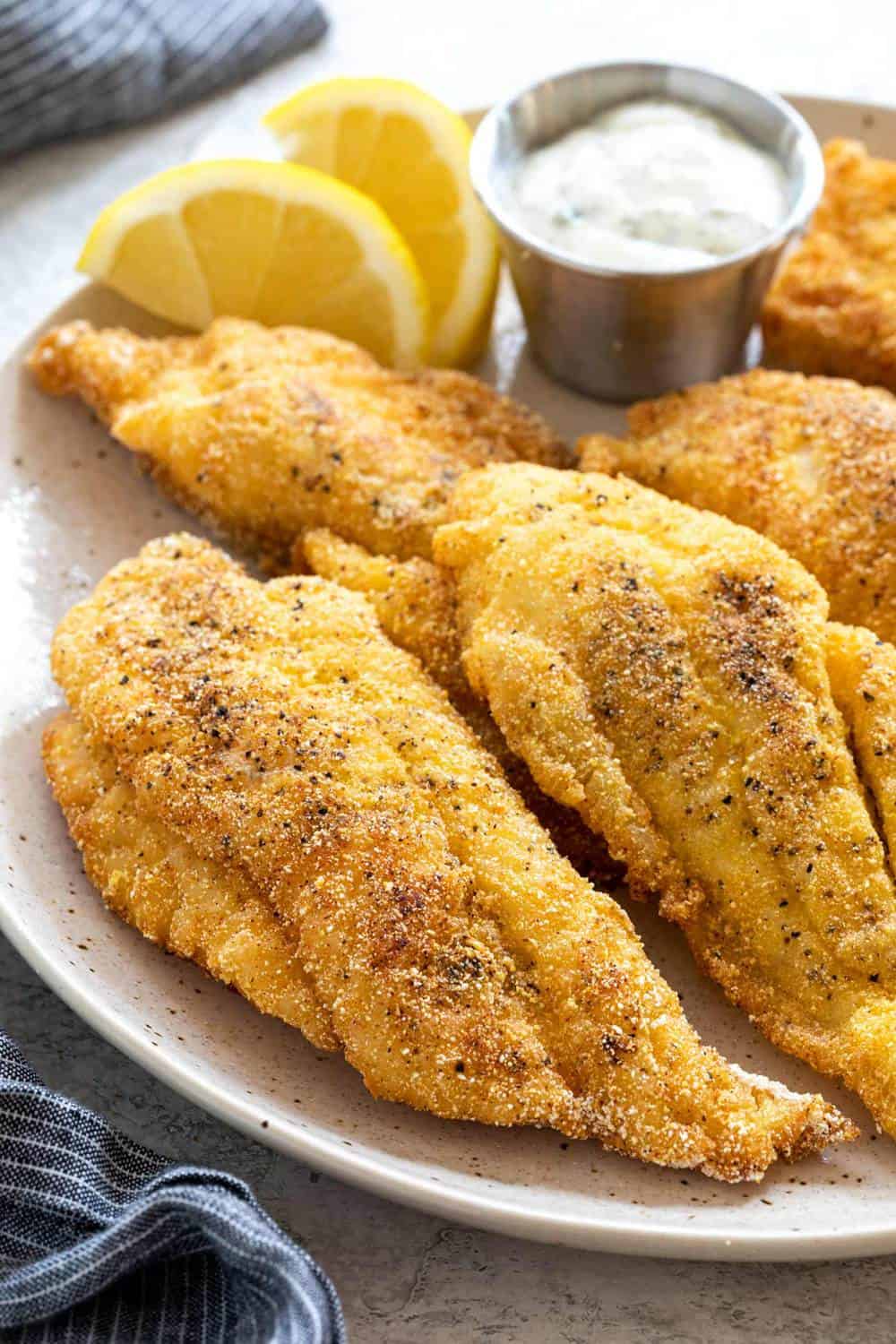 More Tasty Seafood Recipes