This website may contain affiliate links and advertising so that we can provide recipes to you. Read my privacy policy.
Grilled Lemon Garlic Scallops is an eloquent dish marinated in the juices of a lemon, hint of garlic, wrapped in olive oil with Italian seasonings all grilled to perfection! So simple to make and ready in minutes! 
Impress your guests with this easy to make scallop recipe for your next dinner party! If you love scallops be sure to try these Pan Seared Scallops with Lemon Caper Sauce, Garlic Butter Herb Scallops or Honey Garlic Butter Scallops.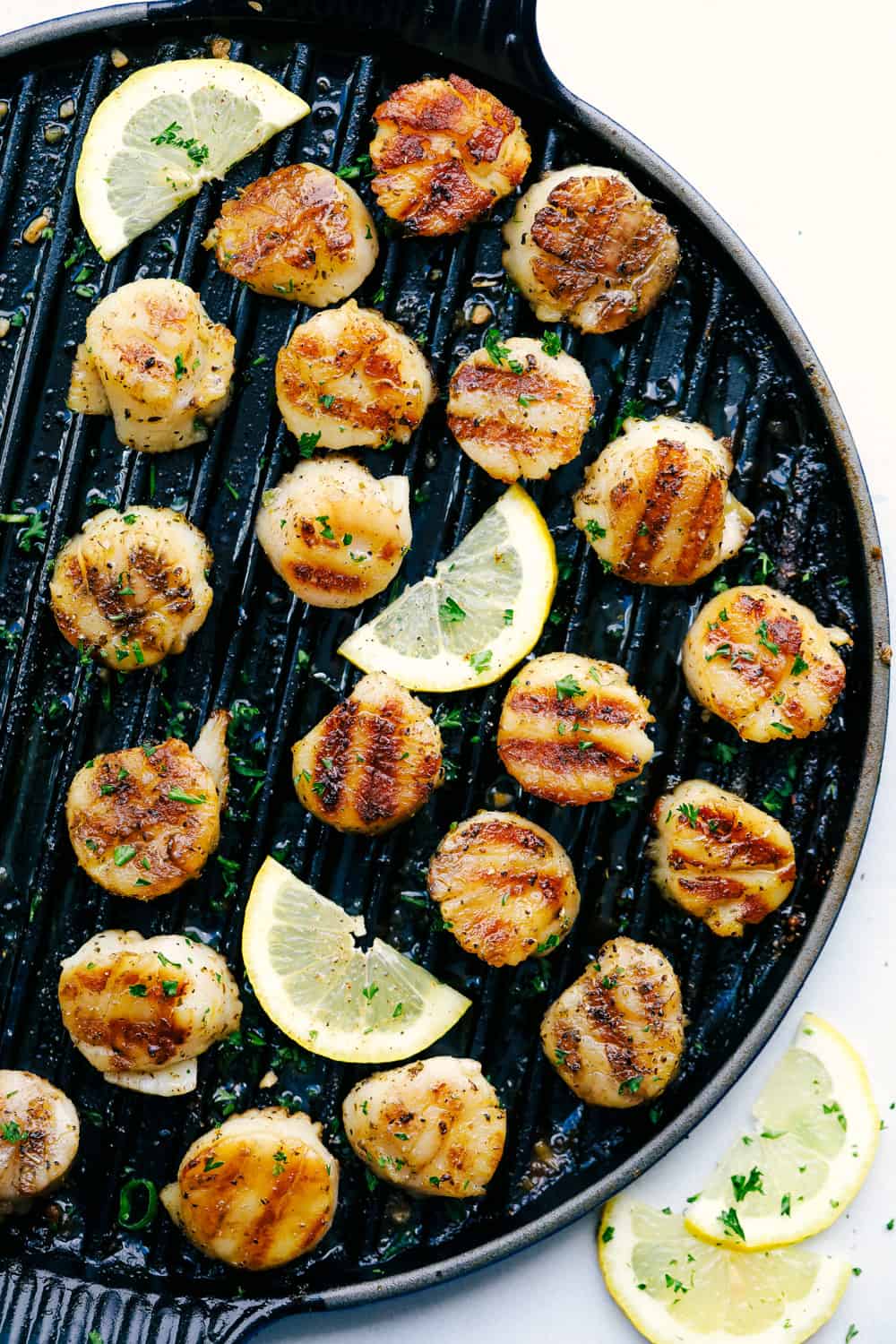 Grilled Scallops
These Grilled Scallops get me every time! They are easy to prepare, quick to cook and look like a million dollars all plated up!
The crispy outside and tender juicy inside makes these unforgettable with every bite! Enjoy these scallops as an appetizer, main dish or a side dish for any meal. They pair well with most seafood and steaks.
My family thought we were having a decadent meal the other night when I was grilling these up! Everyone was impressed with the presentation as well as the taste. They were a win-win for our family!
What ingredients you need for grilled scallops
Scallops
Olive Oil
Lemon Juice
Garlic
Italian seasoning
Salt and Pepper
How do you make grilled scallops?
In a medium sized bowl combine olive oil, lemon juice, garlic, and Italian seasoning.
Salt and pepper the scallops and add to the bowl and toss in marinade to coat. Let marinate in the fridge for about 30 minutes.
Place the scallops on a grill over medium high heat. Let cook on each side for about 2 minutes or until cooked throughout and slightly charred
What side dishes go well with scallops?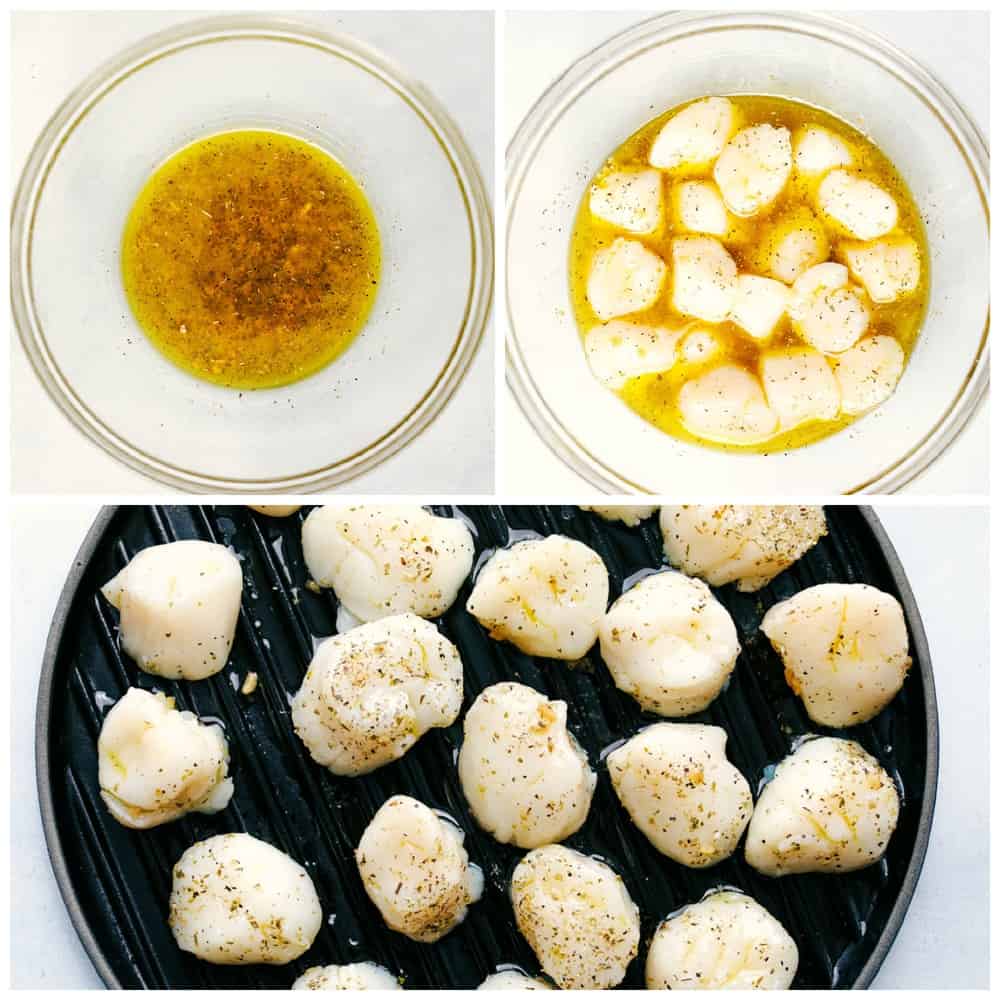 What are scallops?
Scallop is a common name that is primarily applied to any one of numerous species of saltwater clams or marine bivalve mollusks in the taxonomic family Pectinidae, the scallops.
How to thaw scallops:
Place frozen scallops in a bowl of cold water for about 10-15 minutes.
Leave in the refrigerator overnight or until they are completely thawed.
Take them out of the cold water and gently pat them dry and absorb all the liquid before marinating them.
What do scallops taste like?
They are often described as similar to crab or lobster, but more firm. Their flavor tends to be sweet and delicate, but it's the texture that really makes them interesting and enticing. When cooked correctly, they are soft and chewy but not rubbery or tough.
Are sea scallops good for you?
Scallops are 80 percent protein. They are also a good source of magnesium and potassium.

Can I sear scallops instead of using a grill?
Yes! Follow the instructions on marinating them. When ready to sear the scallops, place them in a skillet with 1 tablespoon olive oil. Turn to medium-high heat. Sear the scallops 3 to 4 minutes or until sides are golden brown.
Looking for more seafood recipes?! Here are some!